Kangen® LeveLuk R

The Kangen LeveLuk R is a starter model of the Kangen Water LeveLuk series. The LeveLuk R was designed to be affordable and to fit into any budget. This allows families or small households to enjoy the benefits of Kangen Alkaline Water without breaking the bank.
The electrolysis chamber's 3 solid platinum-coated titanium plates allows it to run continuously for 30 minutes.

*Product comes with a 3 year manufacturer warranty. Due to the high-grade titanium-plated platinum coating of the electrode plates, this product will last up till 15 – 25 years with proper care and maintenance.
Water Filtering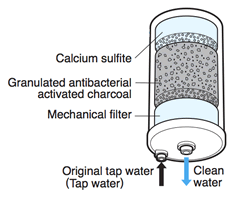 Scale Drawing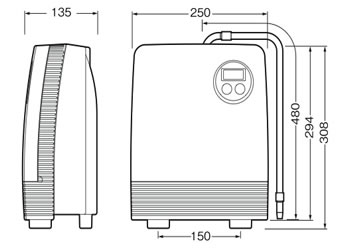 About
With over 40 years of industry operations originating from Japan, Enagic is the Gold Standard in the Alkaline Water Ionizer Industry.
We are an independent distributor in Singapore for Enagic Japan's Kangen® Water.
Showroom and Contact
Showroom:
1, Irving Place, #05-10, Commerze@Irving,
Singapore 369546 (2-minute walk from Tai Seng MRT CC11)
Operating Hours:
Tuesdays – Fridays     :  1 PM – 6 PM
Saturdays & Sundays :  1 PM – 5 PM
Closed on Mondays & Public Holidays
Contact:
Wendy Liew: +65 9822 9321
Ben Ho: +65 9109 3299