Discover How to Change Your Life by Changing Your Water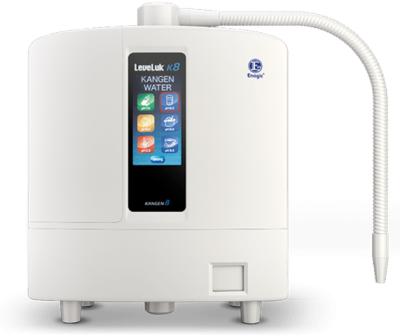 Kangen Water® Ionizers have been in the market for over 35 years and are being used in thousands of restaurants and commercial entities across the globe.
Backed by scientific research supporting the properties of Kangen Water, including Hydrogen (H2), you will uncover the therapeutic benefits of drinking Kangen Water on a daily basis.
At the end of the session, you will also learn how you can earn referral income from spreading the goodness of Kangen Water to your friends and family.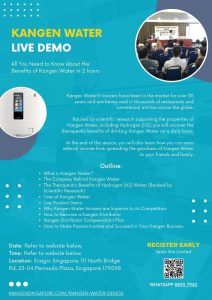 If you are interested in understanding the amazing therapeutic benefits of hydrogen water and the technology behind our Kangen Water® ionizers, register early to secure your seat.
Best of all, you will also be able to taste our Kangen Water® throughout the demonstration.
Location:
1 Irving Place, #02-11, Commerze@Irving, Singapore 369546
(2-minute walk from Tai Seng MRT CC11)
Upon submitting the form, we will contact you to confirm your attendance.